Standard Package for Each Universal Grinder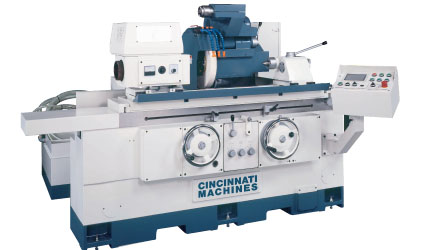 Hydrodynamic bearings for wheel spindle – hydraulic longitudinal table feed and manual wheelhead crossfeed – 5HP wheelhead motor – handscraped ways – forced lubrication with low oil level warning – wheelhead repeatability of +/- 0.0001″ – 30 degree total wheelhead swivel – 10″ wheelhead stroke – 120 degree total workhead swivel – 1″ diameter thru hole – 11-15 degree total table swivel – 1 1/4″ tailstock spindle stroke – heavily ribbed castings – grinding class crossfeed screw. Standard accessories include wheel flange and extractor, wheel balancing stand, tungsten carbide full center, lubricant supply unit, diamond dresser holder, table angle measuring device, tools and toolbox, grinding wheel, coolant supply unit, coolant splashguard, operator and parts manual with inspection report.
Standard Accessories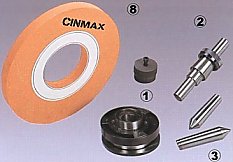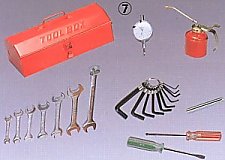 Wheel flange and extractor (1 set)
Wheel balancing arbor (1 set)
Tungsten carbide full center (2Pcs)
Lubricant Supply Unit (1 set)
Diamond dresser holder (1 set)
Table swiveling angle measuring devise (1 set)
Necessary hand tools and tool box.
Standard Grinding Wheel (1 pc)
Standard coolant supply unit (1 set)
Coolant splash guard (1 set)
1 each-Operational manual, parts manual and inspection report.
Multi-Surface Grinding Center
MultiSurfaceGrindingCntrs

Download PDF
CNC Multi-Surface Grinding Center
CNCMultiSurfAngGrd

Download PDF
Large Heavy-Duty CNC Grinders