The #2 Cutter and Tool Grinders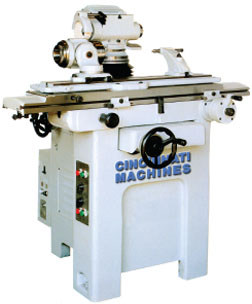 The Complete Universal Toolroom Grinder
No. 2 Cutter and Tool Grinder is the basic machine for toolroom grinding operations. Most tool grinding operations may be performed with the standard equipment supplied. A wide range of special attachments are also available to provide an almost limitless versatility as a toolroom grinder. Full Range of Standard and Optional Grinding Accessories.
#2 STANDARD FEATURES
Anti-friction ball table travel with hardened slide ways.
-+/-15 degree tilting double end wheelhead
Cartridge type spindle with 2 pair of pre-loaded tapered bearingssupporting the spindle shaft.
Full Swivel Table to 120 degree swivel table.
One-shot oiling system and accordian column guarding.
Quick-set cushioned table stops and full swivel table with coolant return trough.
No. 50NS/5MT double-end workhead, tailstocks, adapters and a complete host of standard equipment are provided with a tool cabinet.
#2 STANDARD EQUIPMENT INCLUDES
Workhead, Left and Right Hand Tailstocks, Diamond dresser holder, (4) Wheel guards, Long & short wheel guard holder, Universal tooth rest & blade holder extension, Center gauge, Plain tooth rest holder w/offset blade, Ejector Rod, Sleeve extracting bar, Micrometer adjustable tooth rest w/round top blade, (3) Leveling pads, (3) Reducing collets, (5) Grinding wheel sleeves, (7) Grinding wheels, Washer for 1/8″ grinding wheel, Center for workhead, 4″ Spoindle extension, 4″ Extension wheel sleeve & collar, Belt for spindle drive, Draw-in bolt for workhead & washer, Extension & washers for slit-saw & side mill cutters, Collet wrench, (2) Nut wrench, T-Wrench for grinding wheel sleeve, Double end wrench, Allen wrenches, Driver, Touch-up paint, Manuals and storage cabinet.
OPTIONAL EQUIPMENT AVAILABLE
#1 Radius Grinding Attachment





 #2 Radius Grinding Attachment


Collet Chuck Attachment


Cutting Fluid System


Cylindrical Grinding Attachment




(Workhead not included)

Drill Point Grinding Attachment


Dust Collection System


3″ Extended Wheelhead Spindle


Face Mill Grinding Attachment


Helical Grinding Attachment


Indexing Attachment for Workhead



Internal Grinding Attachment



Lathe and Planer Tool Grinding
Attachment



Surface Grinding Attachment


General Specifications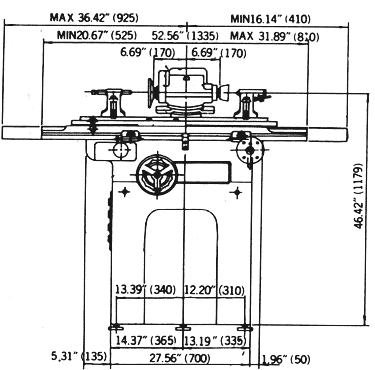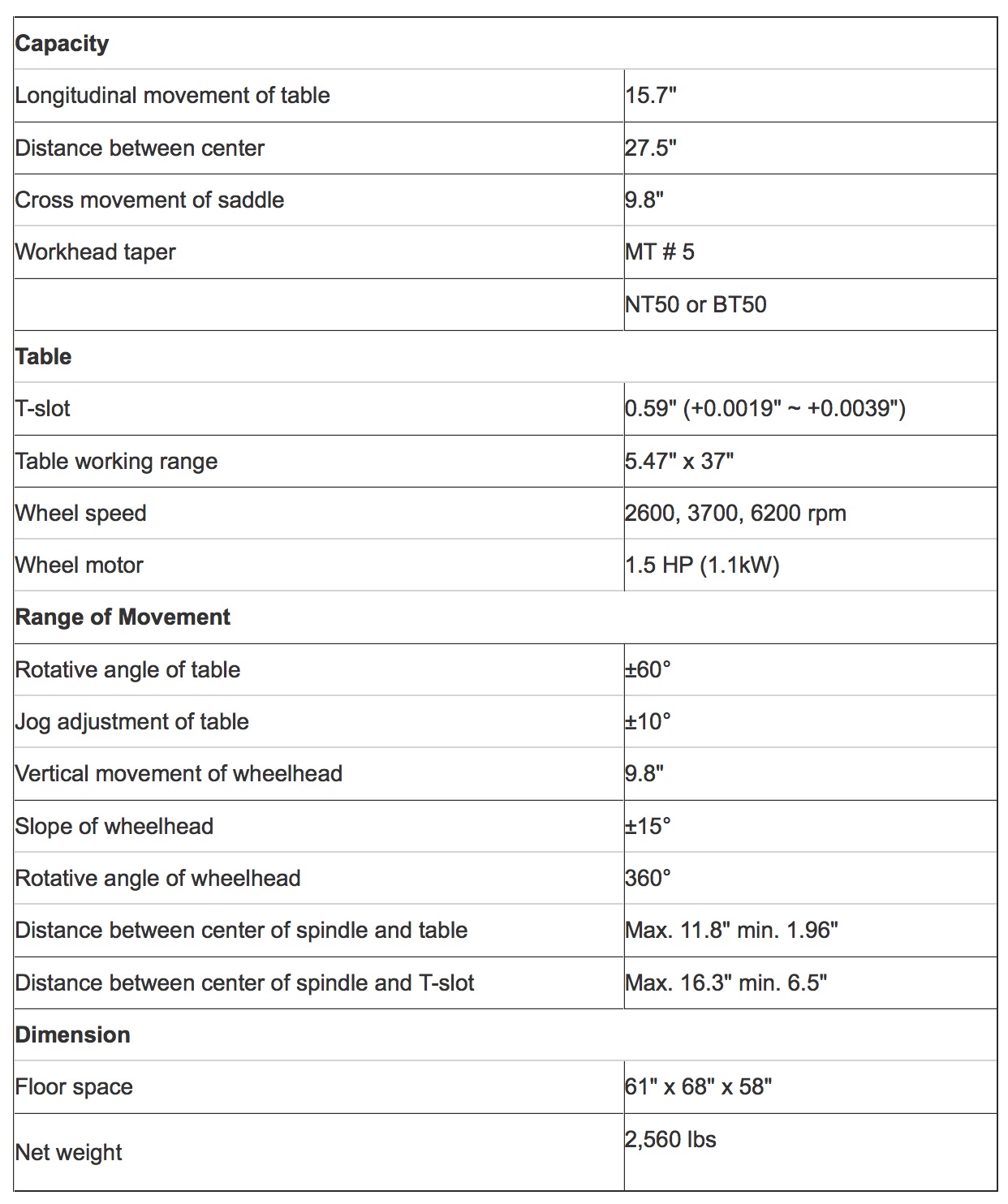 Product Brochure
#2tcgLR